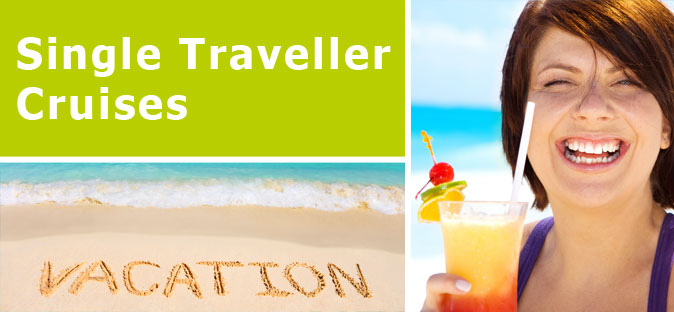 ---
Singles Cruises
One recent survey reports that the number of lone holidaymakers has doubled in the last two years. Cruising is a big hit with solo travellers, many of whom have friends and a partner, but fancy their own company, and the luxury of not having to compromise while they're away. Equally, co-ordinating holiday dates with travelling companions can be tricky.
Operators are geared up to welcoming solo passengers, and cruising is a fun, sociable and safe way to experience exciting new places.
Taking a single cruise gives you the pleasure of your shipmates' company if and when you feel like it, with the space to enjoy your own company. With so many activities on offer, you won't be alone for long if you don't want to be.
When the boat reaches its various ports of call, explore on your own, hook up with someone else, or join an organised excursion – the choice is yours.
Single Travellers Cruise Deals
Cruise Deals Sign Up
---

Sign up to receive the best cruise deals directly to your inbox.
Click To Sign Up