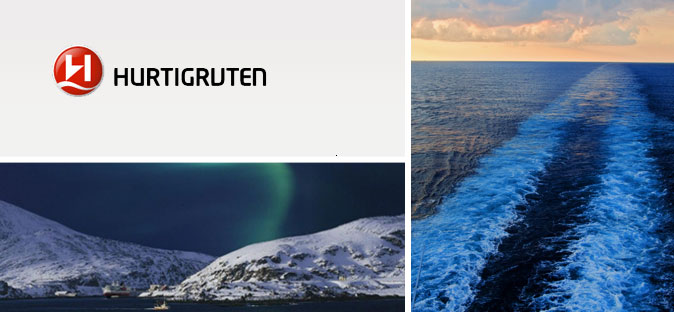 ---
Hurtigruten Cruises
Coastal cuisine
The local touch especially comes through our menus where partnerships with local suppliers means 85% of what's served on board is freshly sourced from the regions and towns visited, with menus tailored to seasonal ingredients.
Who's on a Hurtigruten voyage?
In any one voyage you'll come across like-minded travellers as well as locals waving goodbye to friends they've just visited, perhaps a group of Norwegian school children on a field trip or outdoor enthusiasts being dropped off at the starting point of their next adventure.
When's the best time to go?
Named by many as 'the world's most beautiful voyage', the emphasis is on the natural beauty the Norwegian coast provides. Each time of the year boasts a completely different experience; from the Northern Lights in winter to the Midnight Sun in summer and three seasons in one voyage during spring. It's always a good time to head on a Hurtigruten voyage. See more on the differences between seasons in Norway.
Optional Excursions
As well as stopping at 34 ports along the Norwegian coast, there are a number of excursions to add onto your voyage to get even more out of your journey. Husky sledding in the Arctic, sea eagle spotting in their remote habitat, walks and tours of local villages and more will ensure your voyage is as memorable as can be.
Hurtigruten Cruise Deals
Cruise Deals Sign Up
---

Sign up to receive the best cruise deals directly to your inbox.
Click To Sign Up