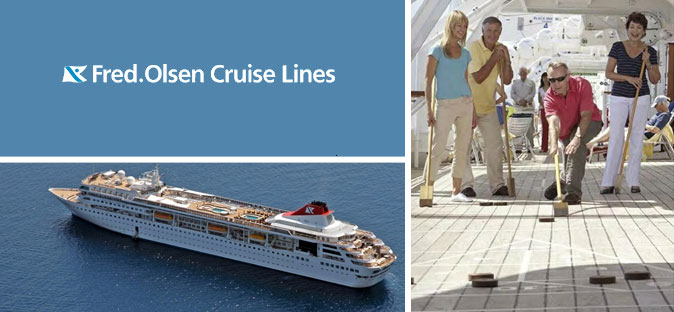 ---
Fred Olsen Cruises
One of the only remaining family-owned cruiselines in the world, the Norwegian company Fred Olsen has been in existence for over 150 years and is still operated by the descendents of Fred Olsen.
Excelling in a more traditional, intimate, home-away-from-home ambience, the Fred Olsen cruiseline offer cruises which have the atmosphere of a small country house hotel informal, friendly relaxation.
The five ships in the Fred Olsen cruise ships are smaller than the average cruise vessel. However, in this case, small is beautiful with each Fred Olsen cruise ship, carrying approximately 900 passengers, every trip is more like a friendly house party where everyone staff and cruisers is on first name terms.
With the major plus that service is much more attentive and personalised on a Fred Olsen cruise than you might find on some of the larger cruiselines. There is another distinct advantage of Fred Olsen cruises over the mega-cruise ship as due to their more intimate size, the Fred Olsen fleet is able to sail right into the heart of some of the amazing destinations it visits.
Cruise Deals Sign Up
---

Sign up to receive the best cruise deals directly to your inbox.
Click To Sign Up