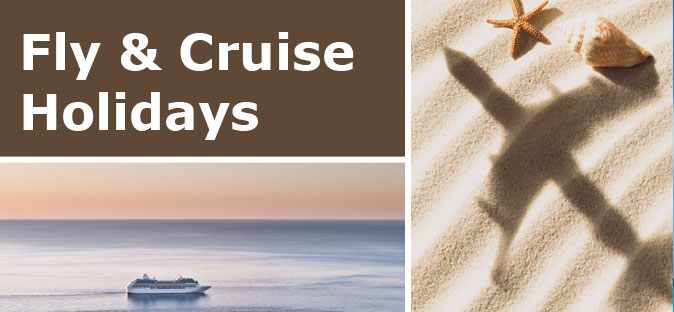 ---
Fly & Cruise Holidays
While there are advantages to sailing from the UK, a fly and cruise holiday gives you the convenience of starting your cruise trip directly from your ship's first port of call.
Fly and cruise breaks work in the same way as regular cruise packages. Jet off from the regional UK airport nearest to where you are. You will be greeted at the other end, transferred to the departure port of your luxury floating holiday resort, and escorted on board.  On the way home after your relaxing cruise, it all works in reverse as you are taken to the airport for the flight back.
A fly and cruise holiday puts you right where you want to be for the start of your trip – there's no sailing for a day or two beforehand. So you'll have more time to visit places, making these packages ideal if you like your holidays action-packed.
Cruise Deals Sign Up
---

Sign up to receive the best cruise deals directly to your inbox.
Click To Sign Up