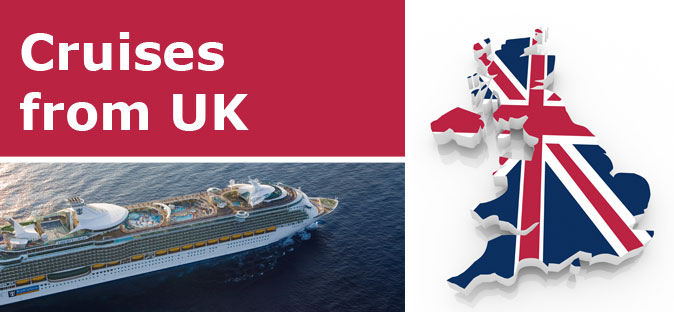 ---
Cruises from the UK
What with check-in queues, baggage restrictions and the hassle of airport parking, sometimes flying can seem far more trouble than it's worth. The good news is that if you fancy a cruise holiday but can't face air travel, cruises from the UK mean your feet never have to leave the ground!
Instead, start your trip in comfort and style the minute you step on board your ship, so no travel time is wasted. And what more elegant way of arriving at or travelling to your destination port than by luxury cruise liner?
And there are now more cruises on offer than ever which don't involve leaving the country first, so you'll find plenty of choice. Set sail with a great selection of cruise operators from a wide range of ports and up and down the UK for anything from a few days to a few months. You'll find no shortage of exciting itineraries.
---
---
---
Cruises from the UK Deals
Prev 1 Next
1 Pages. Showing items 1 to 5 of 5.
Cruise Deals Sign Up
---

Sign up to receive the best cruise deals directly to your inbox.