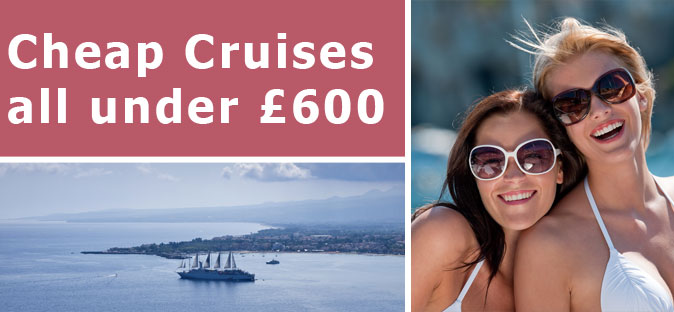 ---
Cheap Cruises - Cruises under £600
Thought you couldn't afford a cruise holiday this year? Think again. The days of cruising as an elitist, expensive way to travel are long gone. It's now feasible to grab holidays for £600 or less. And while many of these are for shorter trips closer to home, perhaps lasting a week or a few days, it's also possible to secure fantastic value deals on cracking cruises of 11 or even 14 nights.
A reduced price doesn't mean compromising on quality. You'll get the same superlative customer service, first-class entertainment and superior all-inclusive dining. Cheap cruises are especially easy to come by if you are happy to travel outside peak seasons like school breaks, and are prepared to be flexible with cabin selection, travel dates and destinations. Just before or after the big holidays are great times for bargain hunters.
Cheap Cruise Deals
Cruise Deals Sign Up
---

Sign up to receive the best cruise deals directly to your inbox.
Click To Sign Up