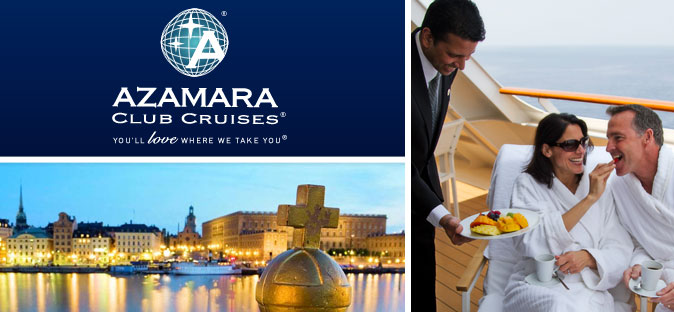 ---
Azamara Cruises
Journey and Quest the names of the Azamara cruise ships say it all! Azamara cruises know that a superlative on-board experience can be enhanced by a choice of interesting destinations, adding an extra dimension of exploration and discovery to their luxurious offer.
Small is definitely beautiful where the Azamara cruise experience is concerned. Of course, Azamara cruises visit the famous places that are favourites on the cruise circuits, but the two ships in the fleet, the Azamara Journey and Azamara Quest, are small enough to put in at places passengers on larger vessels can only dream about visiting.
And Azamara cruises makes sure that their destinations are as captivating as the ships themselves, sailing around Asia, with stops in fascinating cities like Hong Kong, Bangkok and Beijing, or the Caribbean, visiting the US Virgin Islands, St. Lucia and Dominica.
Azamara cruises also open up Central and South America for its passengers, calling at evocative destinations like Cartagena in Columbia or San Juan del Sur in Nicaragua.
Cruise Deals Sign Up
---

Sign up to receive the best cruise deals directly to your inbox.
Click To Sign Up